Koji Shiono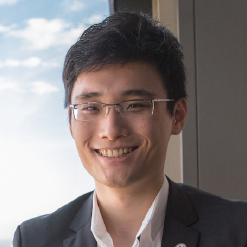 Koji Shiono is a passionate mobility designer, engineer, and robotics entrepreneur, with extensive hands-on experiences and a holistic understanding of mobility ecosystems.

Koji started his career as an automotive software engineer at Robert Bosch in Michigan, U.S.A., and subsequently moved to the San Francisco Bay Area to work at the cutting edge of autonomous vehicles at Quanergy Systems. He then moved to Kodiak Robotics where he pushed the boundary of the most advanced perception system with the team and led the radar program. Most recently, Koji served as the Head of Engineering – Japan / Staff Robotics Engineer – Perception at SafeAI.

Koji believes mobility should be designed as an integral part of urban planning.He envisions a world where autonomous driving is implemented in a massive scale and enables eco-friendly mobility across the world.

Koji received a B.S.E. in Aerospace Engineering at the University of Michigan.

In his free time, Koji enjoys racing a car, playing tennis, or traveling and exploring good food.