Kazuhiko KATANO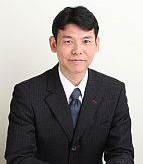 In 1994, graduated from Meiji University, majared in theoretical physics.
Received a master degree of technology from the University of Tsukuba in 1996,
In the master course, he studied compositional brain science under Dr. Gen Matsumoto(who was passed away in March 2003).
Since 1999 to 2003, Participated in a brain-like computer development project
that Dr. Gen Matsumoto organized in the Creating Brain area of the Japanese wide-area project, named "Century of Brain".
In the brain-like computer project, he investigated the mechanism of filial imprinting phenomenon in ducklings, and he applied the filial imprinting mechanism as an process of initial loading memory into the brain computer.
In 2007, he started supporting neuroscience researchers by developing appropriate software to make them suit each experimental purpose in animal experiments.
In 2016, he established Brainway Co.,ltd. for supporting human mental health and is developing a training tool for cerebellar degenerative ataxia, tools for experiencing and improving dementia etc..
Proposing the brain mechanism under the compositional brain science that overlooks from the wide viewpoint from the electrophysiology of the microsystem (cell level) to the animal behavior, cognitive psychology as the macro system.
Building a technology map at SIP.