Kazuhiko Katano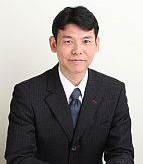 Kazuhiko is an in-house expert in neuroscience and IT at SIP and brings his deep subject matter expertise to deal evaluation, post-investment value-add, and to build out custom technology for SIP.
As a post-grad student at the University of Tsukuba, Kazuhiko studied neural networks and cognitive tuning under the late, renowned professor, Dr. Gen Matsumoto, who's mission was to create a "brain-like" computer. Dr. Matsumoto and Kazuhiko pioneered research in filial imprinting until Matsumoto's passing in 2003.
In 2007, Kazuhiko started Katano Tool Software (2007-Present), through which he supports neuroscience researchers in developing software for projects and in experimental design.
In 2016, Kazuhiko established Brainway Co., Ltd., where he serves as CEO. Brainway develops tools that support mental health including training tools for those with cerebellar degenerative ataxia dementia, among other conditions. etc.
Kazuhiko has a bachelor's degree in theoretical physics from Meiji University and a master's degree in technology from the University of Tsukuba.