Satoshi Koike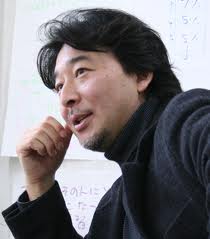 Satoshi is a leader among Japanese digital entrepreneurs and was one of the first people to advocate for Tokyo to become "Bit Valley" (Japan's Silicon Valley). He brings extensive experience in the agriculture, IOT, and AI spaces to support portfolio companies.
Satoshi served has occupied many senior positions across sectors in Japanese including Vice President, COO, and CFO of iSi Dentsu America and iSi Dentsu Holdings (Dentsu's global data division) before serving as President and CEO of Net Year Group Inc.
In 2004, Satoshi lead the creation of the venture capital firm, Net Age Group Co., Ltd. (currently know as United Ltd.) where he served as CEO until 2009. United Ltd. is now a publicly traded company with over 350 employees.
From 2009-2010, Satoshi participated in the University of Tokyo Executive Management Program (EMP), where he started agriculture-tech firm, Vegetalia Co., where he continues to serve as CEO. In 2013, Vegetalia acquired E-lab Experience, an IoT censor company leveraging advanced technology for farming, where he also serves on the board of directors.
In addition to EMP, Satoshi  completed the Stanford Business School Executive Program and is a professor at the Japan school of Economics.
Satoshi is on the board of several regional and national organizations including, the MIC Japan/Asia Public-Private Committee, MEXT Innovation Committee, and the Tokyo Chamber of Commerce.