Naohito Miya, Auditor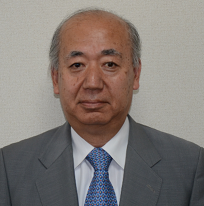 Naohito joined the Chuo Kyodo Audit Corporation (currently KPMG Azsa & Co.) and later became a partner at Inoue-Saito-Eiwa Audit Corporation in 1991.  In 2006, he became a partner in charge of the IPO department of the Tokyo office of KPMG AZSA & Co and an executive board member.
After leaving KPMG Azsa & Co, Naohito established the Miya-Naohito Public Accounting Firm where he serves as director.
Naohito is a Certified Public Accountant and Lecturer of Global Management at Meiji University for post-graduate courses.
Naohito graduated from Chuo University with Bachelor's and Master's degrees in accounting.