Akira Shirakawa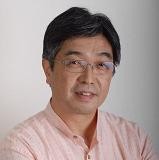 Throughout his career, Akira has achieved 63 exits from portfolio companies he has managed.
At JAFCO, Akira supported early-stage companies with business development and hands-on IPO consultation. During his tenure, he helped support 29 portfolio company IPOs in 15 years.
In 1996, he joined Urban Corporation as a director to lead the IPO process. He led the company to an IPO in JASDAQ and was later in charge of disclosures as IR director.
In 2000, he was invited to UFJ Tsubasa Hands-on Capital Ltd. as its first CEO, where he developed their venture capital division from recruiting and infrastructure planning to business planning and operational management and also lead investment decisions as Chief Investment Officer.
With Akira as CEO, UFJ Tsubasa Hands-on Capital Ltd. received investment from "public sector" and "pension funds," and operated/managed a 13.31billion yen fund using the limited partnership method.  The fund invested in 94 companies, many of which were early-stage companies.  Over the course of 5 years, UFJ exited 26 companies at a Successful exit ratio of 27.6% of which 11 companies (42.3%) had a successful IPO.
Since 2006, Akira has served as director at SIP, bringing his hands-on venture capital expertise to the SIP value-add investment business.
Akira graduated from Hitotsubashi University with a degree in accounting and management.